"What it takes to move past anything is to simply realize that your obstacle is..."
– Julien Smith www.twitter.com/julien 
"There is nothing to writing. All you do is sit down at a typewriter and bleed."
– Ernest Hemingway (via nocturnalchangeling)
I am on twitter! Love it...join me...follow me. →
14 tags
2 tags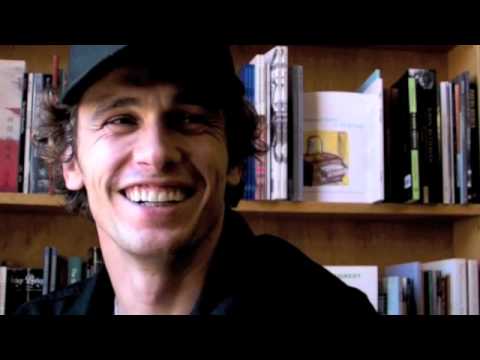 4 tags
Your parents don't know everything. Especially...
4 tags
Rant: I will become self involved and obsessed
I've made the decision to become just as self absorbed as everyone else apparently it's an acceptable and universal personality trait. I will ignore what anyone's ever done for me, or how much time they put in to assist me. I will forget everything as the most important thing is how pretty my face is, where I purchased this cute summer dress I'm wearing, what designer made my shoes, how...
Too Asian? Ideas that completely limit film...
So a few months ago I was doing casting for my short film. By the time the screen test came to, I had narrowed it down to two guys and four girls for the lead roles. It was down to one more reading between a young man we will call Aaron and young woman we'll call Tabitha. They read together…it was good. I was excited. Aaron had done an amazing performance. A smile was on my face. ...
7 tags
thecrucialness-deactivated20110 asked: I'm an actress and I actually live in Dallas, Texas..
I heard Canada was a pretty good place for filmmakers/actors...how long have you been living there for?
I don't make friends, I network.: Audition... →
lindsayactress: Last month I went to Karen Kohlhaas' free Auditioning/Cold Reading intro class at Atlantic Theatre Company, and it was soo informative. So I was really excited to see she was having another free intro class this week! Today it was all about audition monologues! Your audition monologue is so…
10 tags
13 tags
Thomas Bergersen-Promise-Kind-of-Inspired
It's crazy! I'm not sure what I'm supposed to do with it today, there's so much energy rushing through my brain today. My instinct is to right, but my creative sides have progressed so much that I have no idea where to direct my inspiration today! Which scares me as I know it should come again, but I hate missing this moment. Ever since last night…I was watching...
13 tags
Once you get that script in your hand, read it and...
13 tags
No, you can't have the shirt off my back: Weeding...
The Audition of Orga So this actress we'll call Orga auditioned for me, acted all 'this is a great project,' and was so grateful I contacted her. She auditions, I love her performance. I call her and tell her so. I invite her for a screen test she says sure, where's it at, I tell her… She acts all shocked… This is where things get frustrating then she asks if...
5 tags
Venting: Don't cha' forget about moi!
The hard part about getting started is people believing in you, finding resources, having zero to work with except your wit and charm. I hosted three casting sessions, all paid for out of my pocket. My fellow crew also traveled and worked without pay. I spent months working on the script and in the meantime working my butt off to pull this off. Hard. But no one sees that work. Which is probably...
5 tags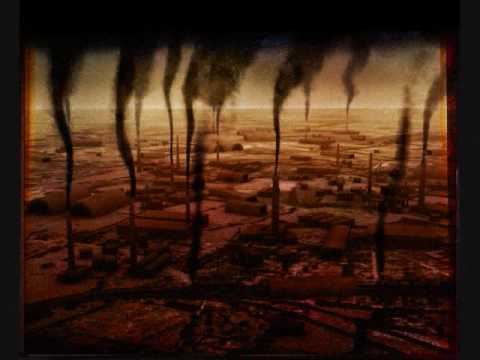 Never lose your professionalism and presentation...
For pete sake, stop sending me resumes without an...
13 tags
There is nothing like that moment where a new...
9 tags
Always check important info on the casting call,...
15 tags
Did an actor really feel I should pay for travel...
Almost every actor I have met so far has made my world, these fantastic personalities, these incredible life stories of either complexity or simplicity. Love them! All of them. But then I come across a few that just aren't so great…and am glad they show their colors before I work with them. So this is my opinion to maybe give you more insight into the mind of a indie film maker. So a...
summerdays-summernights-deactiv asked: i was looking at your monologue post and you mentioned if we sent you something you would give us your opinion...is that true? if so, what is your email?
6 tags
Monologues: What type, how long how short?
Well we have comedic & dramatic [contemporary (aka modern), classical]. Deciding on a monologue is tough. You have to find something that suits you, don't try to simply 'put on a show.' What I mean by that is don't pick it because it's simply from your favorite screen/play/wright. Make sure it suits you, your voice, your capabilities. I have had to sit through...
5 tags
If you have a manager, be sure to place that on...
5 tags
But also remember, you're an actor! You need...
4 tags
I'm an indie film maker not James Cameron...I...
2 tags
Did an actor just knock gmail?? WHAT!
'Due to the storage limit, I was unable to attach my CV and headshot…' Alright, the last part of my email is @gmail.com which means I have over 7,000 MB. You're telling me your CV and headshot are bigger than that?? I'm confused folks…confused.
3 tags
The amount of actors who respond to a post with...
6 tags
Actors, if you send me an application without a...
2 tags
I cannot believe how many actors ask me questions...
14 tags
Casting - Another tip for actors - Reflect Your...
When you're applying for acting jobs and your fresh n' new, you might believe this is the world for you but we the directors have no idea. Our inboxes, mailboxes and desks are full of applicants and loads of people who do not fit the criteria. We can't talk to you as in one on one interviews. No time for that. We grab your head shot and see if you look like the character and then...
7 tags
10 tags
Casting - A Tip For Actors: Head Shots!
Having conducted three casting calls, I have tips for the actors as well as new directors, but first I'm going to help out the actors. Discussion one:  HEADSHOTS!  Have a great headshot. When I say great, I mean professional is nice, but not required. What makes a great headshot? I'm thinking, well lit, not at your computer desk, outside is perfect, white kitchen lighting is good...